Raise the Roof: Celebrating 30 Years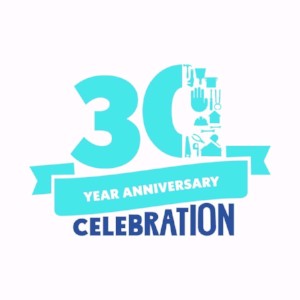 Habitat for Humanity of Lincoln will be celebrating 30 years of building affordable housing in our community this February. To celebrate, we are throwing a birthday party! Raise the Roof: Celebrating 30 Years Gala will take place on Saturday, February 3, 2018 from 6:00 - 9:00 p.m. at Creekside Event Barn in Roca, Ne.
The night will be filled with festivity, honors, cuisine, cocktails, desserts, and entertainment.You won't want to miss the premiere Toolbelt Fashion Show & Auction! That's right, a Toolbelt Fashion Show where you will see local businesses and vendors "strut their stuff" modelling their toolbelts, while attendees bid for the toolbelt they want to win!